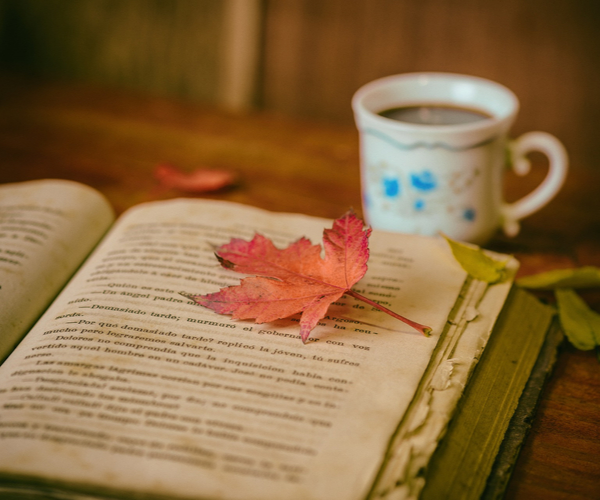 As the long nights creep in, it's the perfect time to settle down with a brand-new page turner! There are plenty of interesting novels to get stuck into this autumn, with genres to suit all ages. Whether you're seeking a book that offers a fantasy escape from the cold evenings or a new bedtime story for the kids, there is a book for everyone this season!
We've picked our top five autumn reads, all available with a One4all Gift Card!
Travel To America
From bestselling author, Jojo Moyes comes her latest release based on a gripping true story. This book will take you across the Pacific Ocean to 1930s America, following the lives of five incredible women. Guaranteed to be a great read, this book certainly won't disappoint. Grab yourself a signed first edition now from Waterstones!
Escape To A Parallel Universe
The second book in The Book of Dust series picks up ten years after the end of the Phillip Pullman's aclaimed His Dark Materials trilogy. Perfect for adolescent to adult readers who were gripped by Lyra's journey the first time round, this series will continue to thrill and immerse readers in the captibating universe Pullman created. Dive right in by picking up a copy for youself or your children at WH Smith.
Go On A Forrest Adventure
A timeless book for all to enjoy, John Lewis is offering a 20th anniversary deluxe edition of The Gruffalo this autumn! It's a brilliant book for parents to read to little ones' as you become engrossed in the magical tales. The Gruffalo will take families on a delightful adventure and is must have for any kid's bookshelf.
Experience Christmas On The Ward
The follow up to his incredible debut novel, Adam Kay's newest release, Twas The Nightshift Before Christmas, is set to amuse and expose readers further to the difficulties faced by hospitals. This book will leave you crying with laughter, and likely heart break too. Shedding light on those Doctors and Nurses who spend their time working over the Christmas period, it's not one you'll want to miss so treat yourself to an early Christmas present at Waterstones.
Discover The Powerful Women Of The Past
For a fun and informative read, head to TK Maxx for The Little Book of Feminist Saints. A light read with wonderful illustrations, this book is easy to dip in and out of whilst waiting to collect the kids from school or when you settle down for bed. Shedding light on the powerful women of the past, this book will arm you with plenty of handy facts.
Tell us your favourite book this autumn by using the hashtag #One4allTips with the handle @One4allUK on Facebook and @One4allGiftUK on Twitter.