Christmas Day Games For All the Family
Christmas Day is a time for bringing the family together to indulge in a festive feast and enjoy some light-hearted competition.
For some inspiration, here are our top pick of games to add entertainment to the festive day or create the perfect evening in this Christmas.
The Chase is on
For those who enjoy a family fun quiz whilst racing against the clock, Argos has the ideal board game. It's an adaption of the beloved TV quiz show, The Chase, created to test general knowledge against the ruthless chasers. Answer as many questions as you can to avoid being caught first.
The Chase Board Game, £16.99, from Argos
Five Gold Rings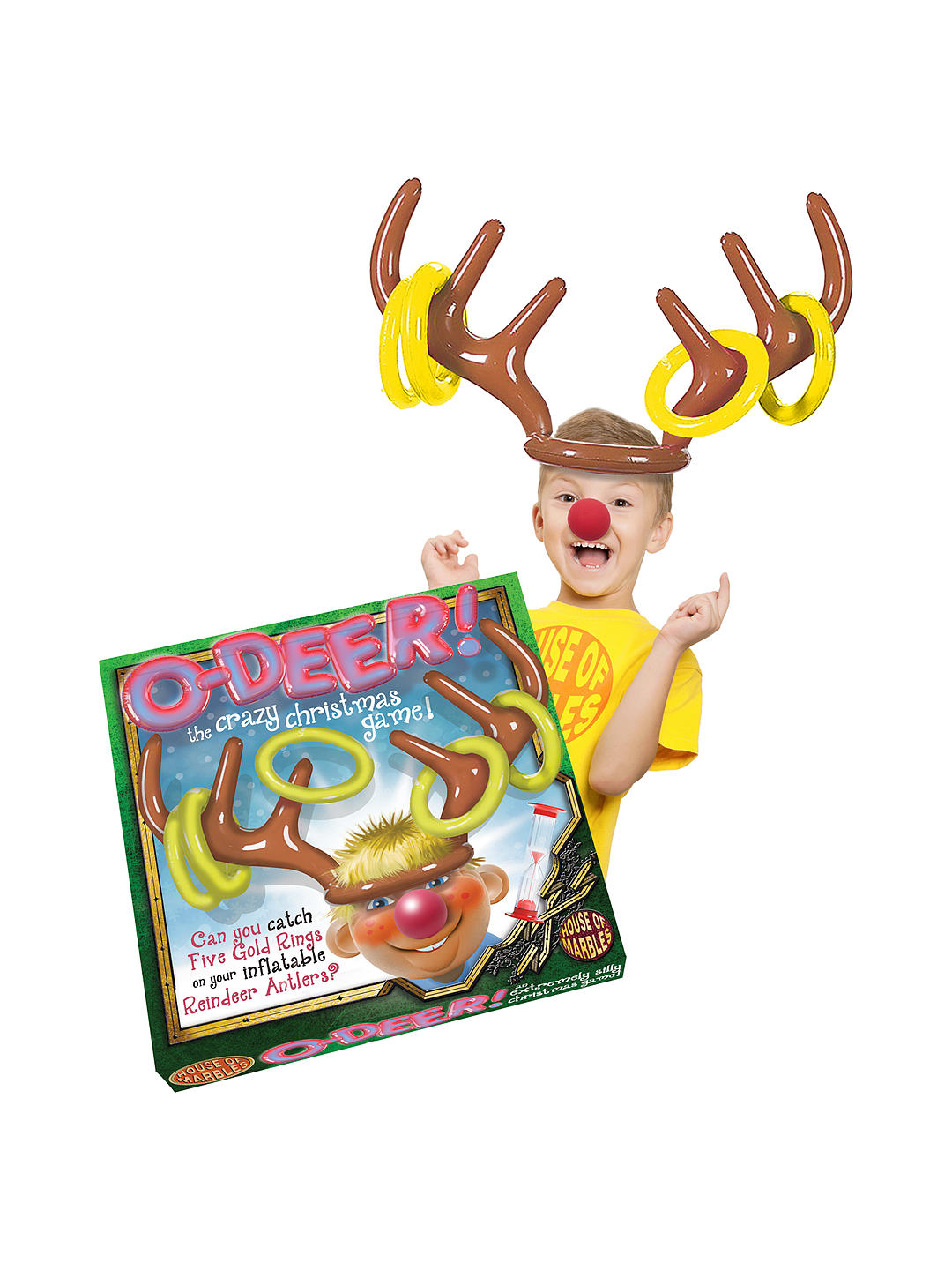 3D games provide endless entertainment for all the family. This inflatable reindeer antler ring toss game is no exception and it's a sure-fire way to provide laughter throughout the day. Simply throw the rings onto the antlers and see who can catch the most.
O-Deer Christmas Game, £13.00, from John Lewis
Fantasy Favourites
Every family has a Disney fan amongst them, and for the super fans, Debenhams has the perfect game this Christmas. Guess the Film is a fun and exciting game to test movie lover's knowledge on their favourite Disney films - a great way to offer some family entertainment for little ones and big kids alike.
Disney Guess the Film, £17.50, from Debenhams
Stick to Tradition
Classic games are a great source of entertainment but can often be forgotten - sometimes a simple card game can be the most fun. UNO is a strategic game, where the aim is to be the first to lose all of your cards. Complete with action cards to help you win, this game is a family favourite.
UNO, £7.99, from WHSmith
Cheeky Games
It can often be a challenge to keep littles ones entertained on Christmas Day, but this Chicco Bowling Monkeys set from the Early Learning Centre is here to help. Simply bowl the ball into the monkey face pins and restack the tower after each go. It's a fun game to stimulate little brains and practice coordination.
Chicco Bowling Monkeys, £9.99, from Early Learning Centre
Tell us your favourite Christmas Day games using the hashtag #One4allTips with the handle @One4allUK on Facebook and @One4allGiftUK on Twitter.