Easy Ways to Have Fun This Half Term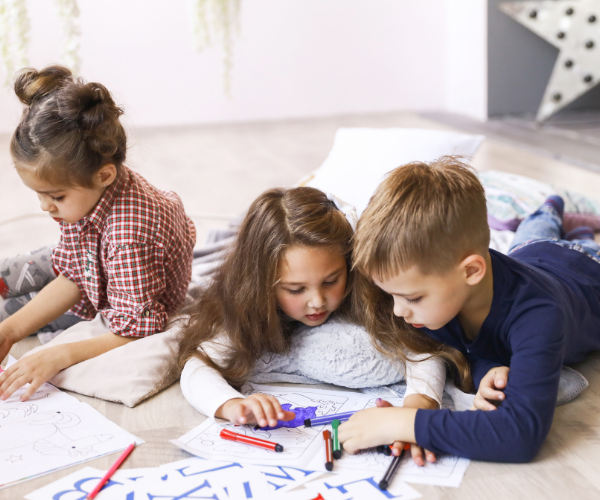 With most children finally being able to return to the classroom the past term, this half term will be a welcomed break for many and a great time to prioritise family bonding without the task of home learning.
As the weather starts to get warmer and the country begins to open up again, there are so many great ways to have fun this half term! Whether you're after an exciting activity for the whole family or an entertaining pastime for your children, take a look at our favourite ways to have fun over this term fun, all of which are available with a One4all Gift Card.
Get Creative
With over a week of fun to plan out, the half term can be a great time to help your kids explore their creative side. Putting together an arts and craft activity is a quick task for you that will help your children have hours of fun in which they can make anything their imagination can think of!
Safari Box, £12 at toucanBox
Go on an Adventure
Let your imagination run wild and bring your family close together with an exciting adventure this half term! They're plenty of fun activities that are great for families of all ages that will allow you to escape reality and discover the outdoors, such as a day out at Wooky Hole Caves, where you can explore a wide range of different cavities and be entertained all day!
Caving tickets, From £13.50 at Wooky Hole Caves
Put Aside Time for Educational Fun
Although half term is the time to get a break away from everyday school learning, it can also be a great chance to help your children devlop a love for reading. Picking up a book can not only help with educational devlopment but it's an easy way to go on an advenutre from the comfort of your own house, which is ideal on rainy days. Waterstones offer a wide range of differnet book generes that can cater to any childs interests.
My Brother is a Superhero, £6.49 at Waterstones
Catch a Blockbuster
With lockdown restrictions easing just in time for half term, now is the perfect time to get out and enjoy all those activities you have missed this past year. A real treat that many families have missed is a trip out to the cinema. Grabbing your favourite snack and immersing yourself into a couple of hours of storytelling on the big screen, what could be better?
Sporty Fun
With summer right around the corner, why not make the most of the sunshine and head outside for a day of fun and games with the little ones.
Simple activities such as kicking about a ball or skipping with a rope can bring plenty of fun and are also a great way to get in some exercise. What's more, organising outdoor play dates is a great way to help your kids keep in touch with their friends over the holidays in a safe way.
Metal Football Goal, £56 at Argos