The Nation Reveals What Their Dads' Have Taught Them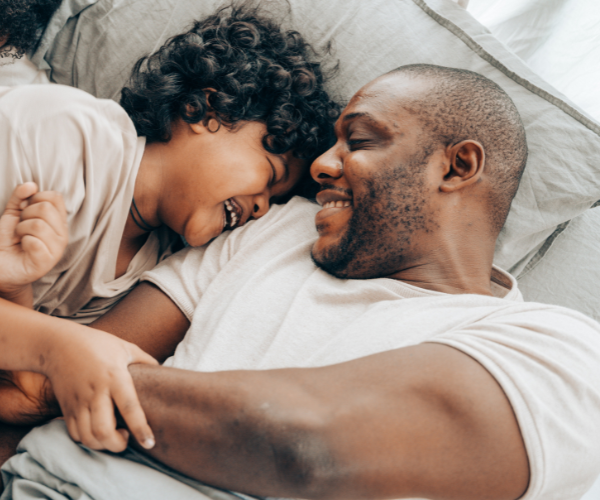 Many of us turn to our dads for some of the challenging tasks we never learnt in school, from learning to ride a bike to changing the oil in our cars. When it comes to the practical side of life, dads are always there to lend a helping hand, especially when the internet doesn't have cxza\the answers we're looking for!
To show just how much our dads teach us over our lifetimes. we surveyed 1,012 UK adults to find out the most valuable skills that their fathers have passed onto them. An astounding 65% said their dad had taught them at least one skill which will last them a lifetime – pretty remarkable!
When it comes to practicality dads really are the one to turn to, with 38% of us learning handy DIY tips and tricks, from how to put up a set of shelves, to changing a lightbulb. It's not just in the house, dad knowledge expands to the driveway too, with 28% saying their dad showed them basic car maintenance… and 34% have had their dad rescue them from the roadside when their car broke down – they really are jacks of all trades!
Our dads' have also had a helping hand in creating some of our fondest memories, with 24% agreeing that mastering how to ride a bike is one of the top skills that their dad has taught them. One things for certain dads are always willing to get stuck in, with 37% of Brits agreeing that their dad has always put them first.
Not only do they teach us a few things in life, they are always there to have our backs if we find ourselves in a bit of a pickle. The research found that 45% say their dad was the ultimate taxi driver and would never say no to giving them a lift – I mean who doesn't enjoy a discounted fair?
Dads' really do come in many shapes and sizes; the mechanic, the builder, the chef – even the monster slayer! 1 in 5 Brits said their dad skilfully saved them from those pesky bedroom monsters from time to time!
Thankfully, when things get tough, dads are always there to provide that much needed comic relief, with 14% sharing they've learnt a handful of unfunny dad jokes along the way. However, if their jokes don't do the trick (they usually don't) dads have always got a supportive streak, with 17% saying their dads have always been able to offer the advice Google couldn't!
Overall, it's clear the nation has learnt a lot from their fathers, with nearly 1 in 3 (30%) sharing that their dad has taught them to be honest and kind. Always there to teach them valuable life session, more than 1 in 10 (14%) said respecting others was always at the top of the pile!
So, the next time you see the father figure in your life, show them just how much you've learnt from them. Offer to give a helping hand this Father's Day and drop in a few dad jokes along the way!