Family Crafts For Rainy Days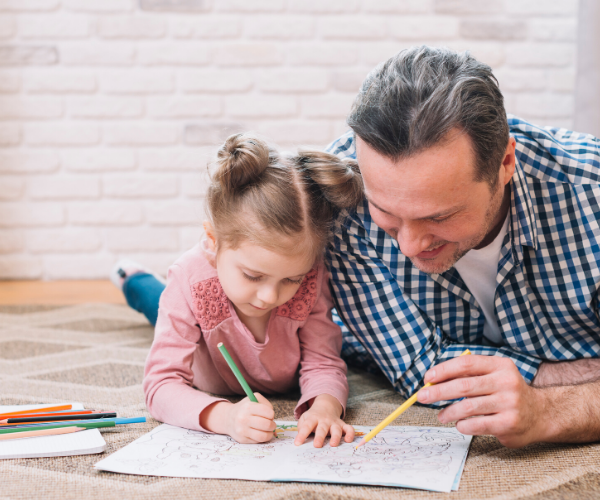 Don't let rainy days get you down, there's plenty of fun still to be had for the whole family! Whether you need to entertain the kids for a couple of hours while you complete some errands, or you're looking for an activity everyone can partake in, there's nothing better than sitting down and getting creative to pass the time.
We've complied some of our top craft activities to enjoy, all available with a One4all Gift Card!
Essential Items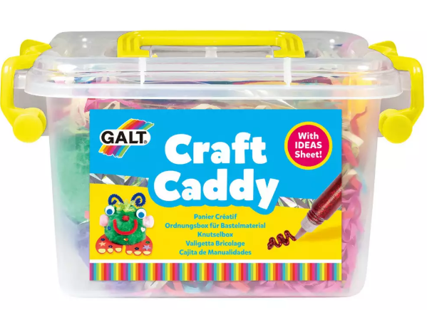 A simple way to start crafting is with this helpful Craft Caddy from Debenhams. Filled with a bundle of essentials, such as pipe cleaners, googly eyes and pom poms, all little ones will need is some paper and a glue stick! Let imaginations run wild with this new family activity, creating a masterpiece that you will all be proud to put on the fridge.
Craft Caddy, £11.00 from Debenhams
Lifelong Skills
Teach boys and girls alike a skill for life with a sewing kit. A fun craft activity, these felt sewing kits from John Lewis come in cute tins and are available for a range of animals, so little ones will love completing the whole set! Kids will certainly feel a sense of accomplishment when they finish their kit and have a great toy to show off to their friends as well.
The Make Arcade Sew Your Own Felt Flamingo Craft Kit, £6.50 from John Lewis
Old School Fun
The whole family will have a great time making creations out of Hama beads! Relive moments of your childhood with the kids and have an entertaining afternoon of following one of the design sheets or making up your own pattern. Easily available at Argos, investing in a kit is not something you'll regret any time soon!
Hama Beads Bumper Activity Set, £10.00 from Argos
Make Memories
Purchase a scrapbook, like this one from WH Smith, and get the whole family invested in a crafty project. Sit down together and create a book of memories from a recent trip, or put together a special book for a loved one. An easy way to work on something together, you'll be hoping for a rainy day so you can all stay in and decorate the next page.
Watercolour Stripe Scrapbook Album, £3.99 from WH Smith
Dig Deep
Little ones will have great fun uncovering this Terracota Soldier! Sure to keep kids entertained for a few days, you'll be left wanting to join in on the fun as they continue their dig. While working away on the soldier, young archaeologists will have fun learning about the history of the Terracota army.
Terracota Soldier, £6.00 from TK Maxx
Tell us your favourite rainy day activities using the hashtag #One4allTips with the handle @One4allUK on Facebook and @One4allGiftUK on Twitter.