Girls On A Mission – How Charlotte Tilbury Created Her Beauty Empire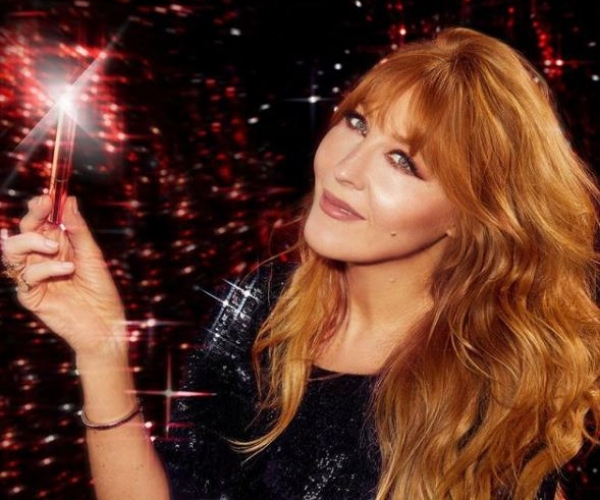 She's the woman behind real-life flawless filters and powders that magic away lines, Charlotte Tilbury and her collection of wonderful beauty products are one of the best developments in the industry.
Early Beginnings
Born in London to artist Lance Tilbury and luxury production manager Patsy Dodd, Tilbury and her parents moved to Ibiza when she was nine months old. When she was 13, Tilbury moved back to London to attend boarding school, and this is when she started experimenting with makeup. In an interview with Byrdie, Tilbury recalled her first experience with makeup, saying: 'I discovered makeup when I was 13, and it changed my life. I started wearing mascara, and overnight, people reacted to me in a very different way. I was more popular and noticed – and I felt more confident. While at first it seemed like a depressing realisation, I soon realised that makeup is powerful – it's every woman's secret weapon. Makeup can give you the confidence to change your job, move abroad, get a pay raise, get that man you've always wanted. It's what I call the psychology of makeup: If you look at your best, you will feel and perform at your best. Why not put your best face forward in life?'
Tilbury spent her school years developing her skills by doing makeovers on her friends and began her career in makeup assisting Mary Greenwell, whom she had previously met aged 11 in Ibiza, and whom she cites as 'an incredible mentor'. This was during the iconic '80s and '90s 'supermodel era' of Naomi Campbell, Cindy Crawford, and Christy Turlington.
Tilbury's work has been featured in some of the world's biggest fashion magazines, including British Vogue, Vanity Fair, and V Magazine. She has worked with world-leading photographers including Mario Testino and Mert and Marcus as well as high-profile celebrities such as Kate Moss, Kim Kardashian West, Natalie Portman and international human rights-lawyer Amal Clooney. And her beauty creations can be seen on the runway at Fashion Weeks in New York, Milan, Paris and London for brands such as Prada, Cavalli, McQueen, Tom Ford and Miu Miu.
And while her resume is every aspiring makeup artists' dream, Tilbury was always passionate about creating her own products. Before she launched her beauty brand, she spent years mixing her own 'magic cream' back stage at fashion shows and photo shoots to transform her clients' tired skin (the hyaluronic acid and peptide formula, now called Charlotte's Magic Cream, has gained cult status, globally).
YouTube Channel And Introducing Her Beauty Empire
In October 2012, Tilbury launched her own YouTube channel and blog, providing makeup tutorials, and tips and tricks, featuring high-profile models, including Emily Ratajkowski, Olivia Culpo, and Sara Sampaio. This channel now has over 688k subscribers.
In 2013, following years of hard work learning about formulations and active ingredients which would help create products that would revolutionise the industry, Tilbury introduced the beauty industry to her magic skincare and beauty products, Charlotte Tilbury Beauty Ltd., at Selfridges in London. In November 2015, Tilbury's flagship store opened in London's Covent Garden.
Her Mission To Inner and Outer Beauty
With her magic products, Tilbury is on a mission to bring outer and inner beauty to life. Talking about her inspiration to Byrdie, she said: 'Throughout my work, I realised that there was no difference between real women and the celebrities and models I worked with; it's just that celebrities and models understand the power of makeup to maximise their assets. I often witness celebrities who come in with the same problems as of us (tired skin, bags, pimples), but when their makeup is complete, they have that metamorphose moment of finding themselves again in the mirror: ''There she is!''.
'When you look good, you feel good, and the world reacts to you in a different way. What really drives me is sharing this power with every woman. Beauty is not an exclusive club – there are no unattractive women, just some that don't know they can be beautiful. They don't understand the power of makeup and how it can transform their outer beauty but also their inner confidence.'
Feature image credit: Instagram/@charlottetilbury