Plan the Perfect Holiday Getaway
No matter what the time of year, it's never a bad time to think about planning an exciting getaway with family or friends. It might be ultimate relaxation that you're seeking or perhaps a fun or romantic trip away with loved ones, but no matter what the reason, One4all is here to help.
Here is our pick of some of the top holiday getaways, offering options to tempt everyone, from lazy days by the beach to a night away at a local spa.
Beach Break
Being surrounded by beautiful clear oceans and being immersed in a wonderful new culture is enough to get anyone excited about a summer holiday – and Croatia is a destination that will offer just that. This beautiful getaway makes the perfect week away for anyone who loves to explore traditional towns or enjoy an adrenaline water sport on the beach. Why not plan a day of exploring and visit one of Croatia's eight incredible national parks, with stunning lakes and waterfalls that will definitely impress? TUI has some fantastic package deals available, so let Croatia be the place that steals your heart.
City Escapes
The benefits of a short city break should never be underestimated – even just a few days away can offer the perfect opportunity to embrace a change of scenery and escape from home life to enjoy a relaxing few days away. Whether it be a fun-filled weekend away with loved ones or a restful trip in the sun, Barcelona is the perfect choice. It is a city full of hidden gems, from contemporary art museums to their live music scene – there is something for everyone. Super Breaks has a wide selection of hotels and hostels situated in and around the hub of the city, making it easy to plan the perfect trip to suit you.
Travel Further Afield
For those wanting to venture outside of Europe this summer and enjoy beautiful exotic surroundings, then a breath-taking trip to Mexico is one not to be missed. Mexico is the perfect location for a holiday with heaps of character – from ancient ruins and museums to gourmet restaurants. Unwind in paradise whilst sunbathing on the beach or select from a host of beautiful resorts when booking through Kuoni. For those who love to explorer, why not travel to the beautiful mountains and volcanoes that Mexico has to offer, providing the perfect landscape for a holiday photo which won't ever be forgotten.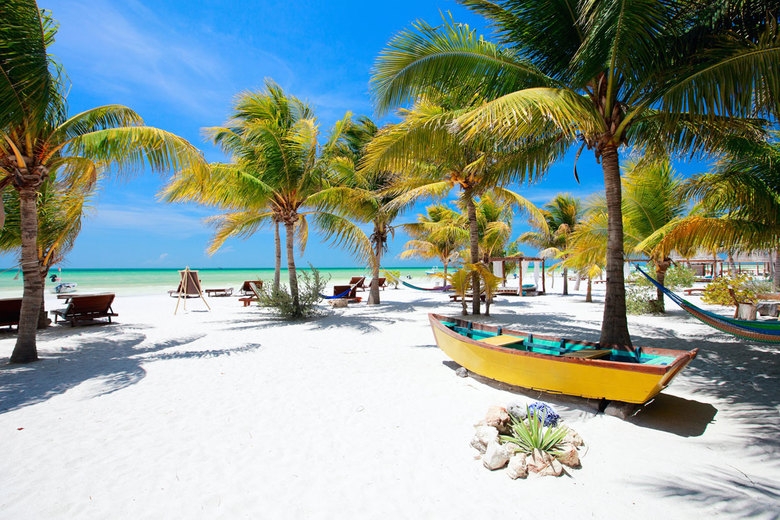 Family Getaway
There is nothing more valuable than time spent with family, creating special memories that can be treasured forever. For a fun family trip that is closer to home, then why not organise an exciting trip to Butlins? Enjoy being spoilt for choice with the variety of different activities, restaurants and entertainment on offer to help create the perfect family holiday. It's a great way to make sure everyone can spend their time away doing something they enjoy, while spending some quality time with loved ones.
Relaxing Time at the Spa
For those who want to stay closer to home and are looking for a break that's short and sweet, then why not plan a mini summer break to visit a beautiful and tranquil spa? Guaranteed to help unwind and relax, there's so much to gain from a spa day away. Enjoy selecting from a large choice of treatments, whether it's one designed to help loosen up muscles, relax or leave skin feeling nourished, youthful and revitalised. Spa Seekers offers a number of fantastic spa packages at locations across the UK to help those visiting feel pampered and relaxed.
Tell us your favourite summer break away using the hashtag #One4allTips with the handle @One4allUK on Facebook, @One4all.UK on Instagram and @One4allGiftUK on Twitter.