You don't need to spend heaps of money to freshen up the look of a home. Simple accessories can go a long way to change the look and feel of a room and provide great finishing touches.
We've hand-selected our top home interior items to update outdated furnishings and make your house a beautiful home.
Accessorise the Room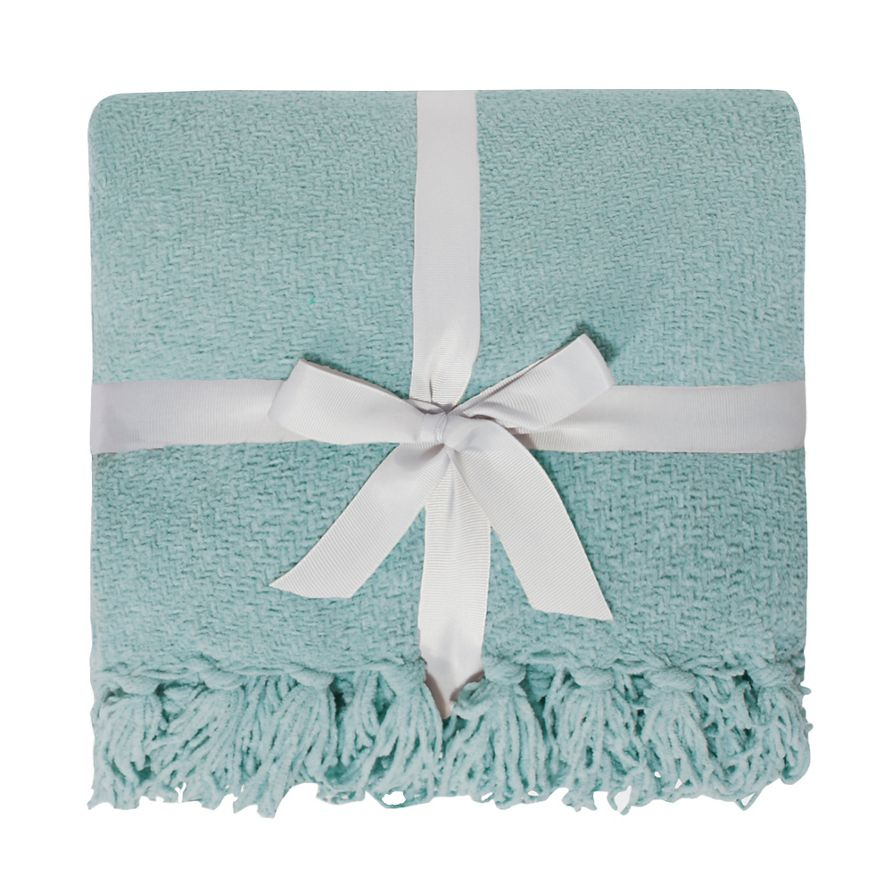 For those cold winter evenings where it gets a little chillier indoors, it's good to have an extra layer to hand so you can wrap up. This super soft Chenille throw is a great choice because it's as warm as it is stylish – When you're not using it as a blanket, it can be draped across a sofa or the end of a bed to add a splash of colour to the room.
Home Collection, Duck Egg Chenille Throw, £25.00, from Debenhams
Mirror Me
People will often look to decorate their walls with photos or artwork, but this beautiful mirror from H&M is a great alternative and can brighten up the room by reflecting light. The stylish leather frame will look luxurious in any space, making a great focal point for rooms with simplistic décor, or it can sit perfectly amongst any other designs or artwork.
Round Leather Strap Mirror, £30.00, from H&M
Scented Bliss
Cosy nights on the sofa can be made even more relaxing with the sweet scent and gentle glow of a new candle. This Jo Malone candle is the perfect choice. The rich scent of pomegranate, raspberry and plum emanates a luxurious smell throughout the home, creating the ideal ambience for a calm night in.
Pomegranate Noir Travel Candle, £23.00, from House of Fraser
Get Organised
Practical home purchases needn't be an eye sore or something to be hidden away. This metal notice board from Argos provides the perfect space to organise your social life whilst adding a great accessory to the wall. You can use clips to attach invites and appointment memos to the wire and the bottom curves round to give you somewhere to store a notepad or diary.
Argos Home Metal Notice Board with Pegs, £14.99, from Argos
Patterns that Pop
For rooms needing a hint of pattern to bring the space to life, this Triangle Chenille cushion is a great pick. The geometric yellow and grey design adds a pop of colour and it's made from 100% polyester for a soft finish. Team it with some geometric print curtains and a fluffy grey rug to complete the look.
Triangle Chenille Cushion, £15.00, from Marks and Spencer
Tell us your favourite furnishing for the home using the hashtag #One4allTips with the handle @One4allUK on Facebook and @One4allGiftUK on Twitter.