The Power of Thank You
New research by One4all Gift Cards revealed that saying thank you is the most popular way for Brits to show their appreciation to others, with the average person saying these words 14 times per day, totalling 5,110 times over a year. The research also looked at the impact of the words thank you and found that half of Brits say that hearing the words thank you make them feel appreciated, 1 in 3 say they feel happy, while 29% are grateful to those who said it.
With more people expressing thanks and showing gratitude to others as a result of the pandemic, we spoke to some frontline workers on what the words thank you mean to them.
Thank You in Numbers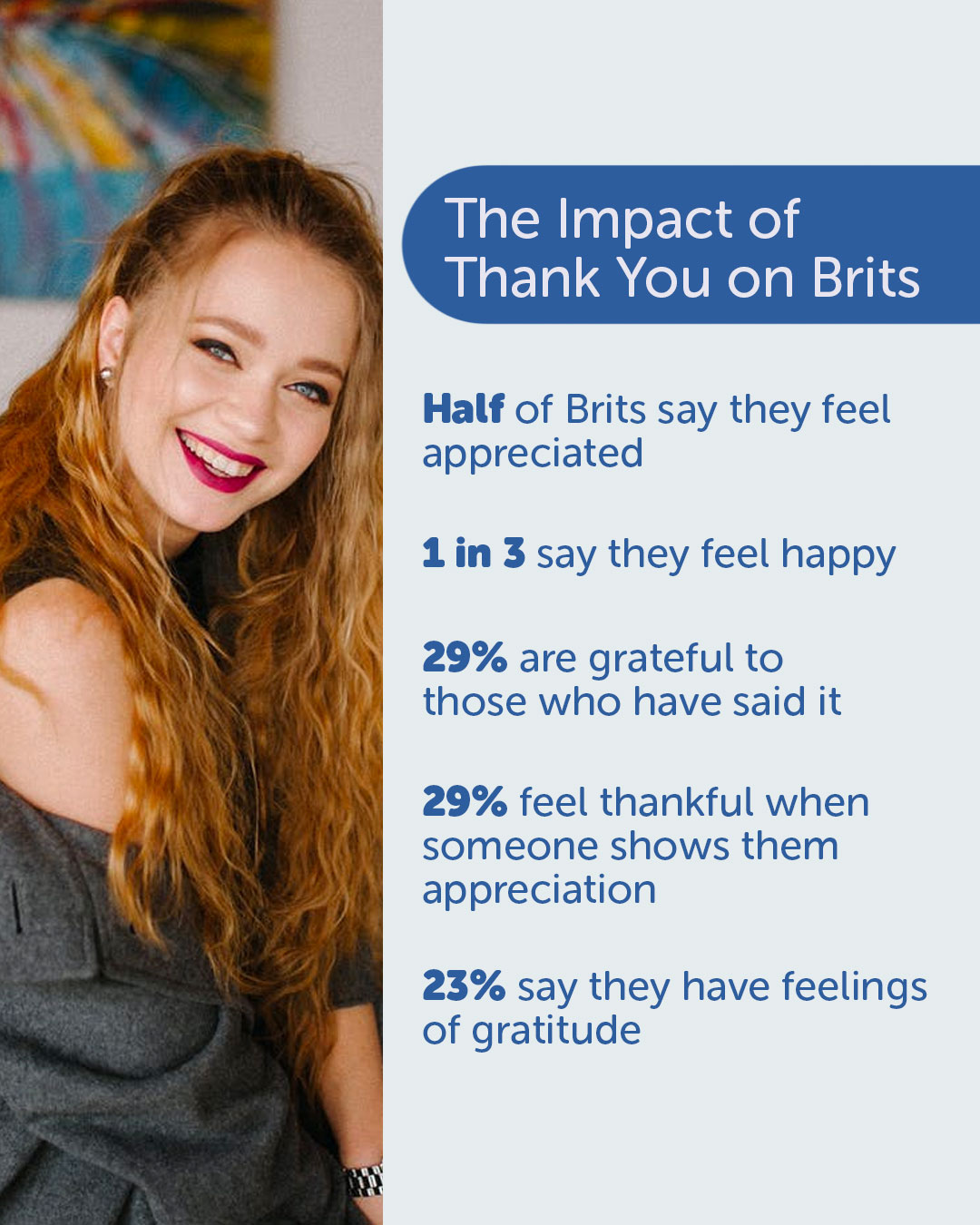 Say Thank You with One4all
Whether it's to a friend for helping you out, a colleague who went above and beyond for you, or a 'just because' to a family member to remind them of how much you appreciate them, saying 'thank you' with a gift can do wonders. If you've been searching for a gift option that's for every personality and all tastes, look no further than a One4all Thank You Gift Card, available in physical and digital options. The One4all Gift Card can be spent at over 55,000 retail outlets nationwide and online, from food to fashion, tech to beauty, so your family and friends can treat themselves to something special.