The Perfect Cosy Night In
As the evenings begin to draw in and the weather turns colder, it's time to pop the heating on and settle in for some cosy evenings at home. Whether you enjoy relaxing alone or with loved ones, a relaxing night in is always something to look forward to. Curl up with a book or cook a scrumptious meal and make the most of the winter atmosphere.
Remember to grab the perfect accessories for your cosy night in with a One4all Gift Card!
Sofa Essentials
There's nothing better than curling up on the sofa with your favourite hot drink and a blanket to watch a film on a cold night. Picking the right blanket to fit your décor can be hard, but Marks & Spencer have a great range available – like this Supersoft Faux Fur Throw! Available in three colourways and two sizes, it'll help your living space look chic while keeping you cosy.
Supersoft Faux Fur Throw, £29.50 - £45.00 from Marks & Spencer
Evening Ambiance
Add some ambiance to your home with a set of glowing fairy lights to help brighten the space. Ideal for transforming any space into a seasonal grotto, a set of fairy lights, like these from Argos, will add to feel of a room as well as the way it looks. Perfect for draping over fireplaces or around a picture rail, these stunning lights will add a relaxing warmth to the room on dark nights.
300 LED Mini Cluster Wire Light, £20.00 from Argos
Delicious Dining
Create a wonderful at home date night experience by cooking something a little different this autumn. A Fondue Set is a fun way to enjoy an evening of good food and conversation, so why not gather round the pot for a sweet or savoury meal sure to remind you of summer evenings by the campfire.
Cast Iron Fondue Set, £39.00 from John Lewis
Bedtime Reading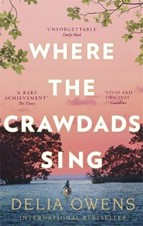 Why not make the most of the dark nights by climbing into bed a little earlier and discovering a whole new world. A great time of the year to read, snuggle down before bedtime and enjoy a few chapters of a new book. With plenty of best sellers on the shelves at Waterstones, there's sure to be something for everyone to get stuck into.
Where the Crawdads Sing, £8.99 from Waterstones
At Home Spa
An ideal way to relax and get a little me time this winter, a good old fashioned at home spa night is just what everyone needs so take it easy and treat yourself to a pamper evening. There's nothing better than a soak in the bath followed by painting your nails and popping on a facemask. Luckily Boots has an offer on these Garnier face sheet masks so you can stock up and have one ready for when you need it.
Garnier Moisture Bomb Pomegranate Hydrating Face Sheet Mask Dehydrated Skin, £2.99 from Boots
Let us know your favourite items for a cosy evening in using the hashtag #One4allTips with the handle @One4allUK on Facebook and @One4allGiftUK on Twitter.